In today's growing hair market, there are various types of weave hair available and it can be overwhelming to choose the right supplier. We have put together this article to help you make the right choice when investing in your weave.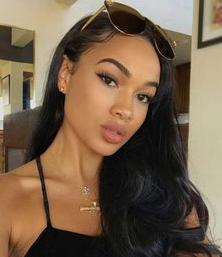 If you plan on wearing your weave a while, and want it to last through multiple installs, we suggest you invest in Remy virgin Indian hair. 
India has long been known for its offering of the best virgin hair—that is, hair that has not been processed at any point in time. In India, men, women and children donate their hair at temples for religious purposes. Indian hair is naturally dark in colour and its thickness varies between fine and medium. Indian hair is also very versatile. In its natural form, it comes in a variety of textures ranging from light wavy to deep curly.
Remy hair is considered to be the finest quality of human hair because the cuticles are kept intact and not stripped. Also, all cuticles flow in the same direction from root to the tip. Typically, hair is of "remy" quality when it has been collected directly from a woman's head and has been cut while held in a ponytail, so none of the hair strands fall to the floor. Because of the careful collection process, only "Remy" quality hair can guarantee that all cuticles will stay aligned and the hair will be tangle-free hair throughout its lifetime. This hair can be colored or flat ironed with heat just like one's own natural hair.
Therefore,if you are looking for a long-lasting weave with natural texture,Virgin Indian remy hair is the way to go. 
Thus, If you are looking for a long-lasting weave with natural texture, Virgin Indian Remy hair is the way to go.It is also be offered by CEXXY which is a store selling different kinds of human hair.The human hair you get on this shop that can last as long as 1years or 2 years with proper care.